Hosted by the Alumni Association
The premier event of Spring Alumni Weekend will be "A Charleston Affair: 250th Edition," on Saturday, May 2, from 7-10 pm.  Since 1900, the Alumni Association has held an annual reception to welcome the graduating students into its membership.  The event is held across campus from Calhoun to Wentworth Streets and St. Philip to Coming Streets. More than 3,500 alumni, graduating students, and guests will dance under the stars to live music by Fantasy in Cistern Yard, The Coppertones in The Beach Club, and DJ Y Not in Cougar Mall. Enjoy a gourmet menu of Southern delights—including our legendary fountains of shrimp—alumni craft beer and wine offerings on Glebe Street. All guests attending A Charleston Affair must be ages 21 or older as of May 2, 2020.  Attire is coat and tie/cocktail. This year, we'll have six VIP areas available:
Randolph Hall
The Beach Club
Sottile House
LCWA House
HHS Gardens
Faculty House
Or purchase All Access VIP tickets and enjoy all of them!
Date and Time: Saturday, May 2, 7-10 pm
Location: Cistern Yard and Main Campus Core
Tickets: Advance ticket purchase required.
Attire: Coat and Tie/Cocktail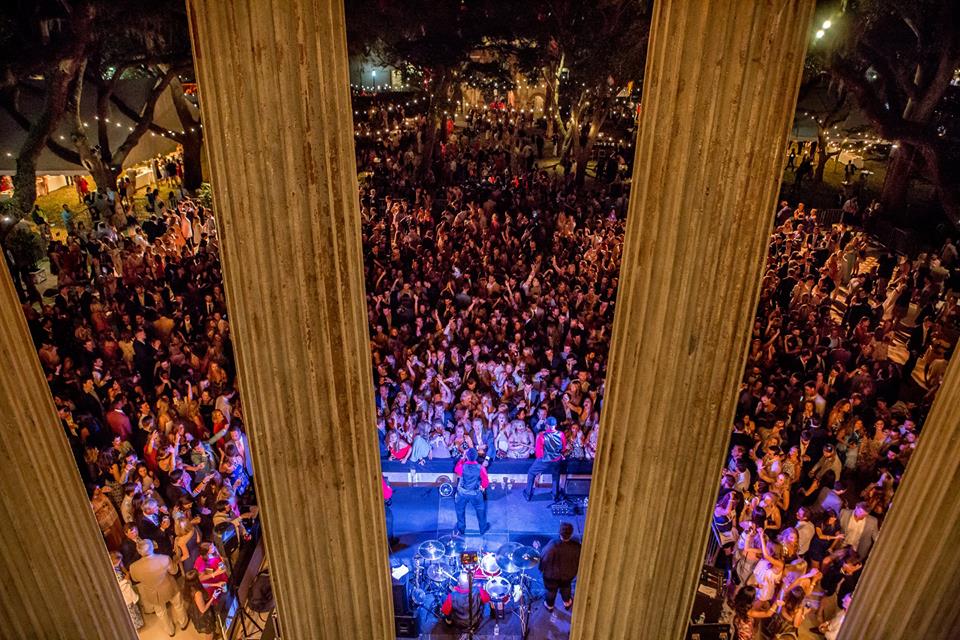 May 2 @ 19:00
Cistern Yard, Main Campus Core